Recent Posts
Recent Searches
Pages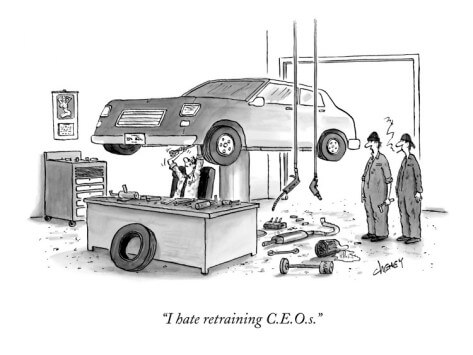 The federal government subsidizes the Pennsylvania unemployment benefits program. For Pennsylvania to continue receiving this subsidy it must abide to federal unemployment program requirements, such as having a worker profiling and reemployment service system. This applies to all states. In Pennsylvania this program is called the Profile Reemployment Program, or PREP. This article will discuss what the Profile Reemployment Program is, how it can help you, and what you must do to benefit from the services it offers.
PREP What is it for?
The Pennsylvania Profile Reemployment Program is designed to spot unemployed workers who are likely to exhaust their benefits before finding a job; and help them receive the training and assistance they need. If you are tagged as an unemployed worker that fits the profile PREP is designed to filter for, you must complete the program and fulfill any requirements set by the program. If you fail to take part in the programs and activities arranged by the PREP program, you may be found ineligible to receive unemployment benefits.
If you are asked to attend a meeting or workshop organized by PREP and you cannot attend, call the Pennsylvania Career Link office listed on the letter you receive and reschedule to a date you are available. Remember that while you are receiving your benefits you are claiming to be willing and able to work, so claiming you are too busy to attend a job search program may jeopardize you benefits claim.
PREP Process
The PREP program has seven service strategies in place to assist Pennsylvania unemployed workers who are at risk of exhausting their unemployment services. These are: 1) PREP Call-In, 2) PA CareerLink System Enrollment, 3) PREP Orientation, 4) Assessment of PREP participants, 5) Supportive Services, 6) Remedial Training and 7) Case Management of Participants.
In 2010 and 2011, 75% of unemployed workers within the selection pool of the program were called in. That number is set to increase for 2012.
Benefits
The main benefit PREP gives unemployed workers is an opportunity to qualify for free work training, learn about relevant workshops and available funding. This allows unemployed workers to improve their resume and increase their chances of finding a job. The program also provides workers with practical methods and techniques which will help them in their job search. The program also ensures all participants are enrolled in the PA CareerLink website, which is a requirement to qualify for unemployment insurance benefits.
Posted in:
Uncategorized
| |
Comments Off

on Pennsylvania Unemployment Benefits: What Is PREP And Why Must I Attend
No Comments
No comments yet.
RSS feed for comments on this post.
Sorry, the comment form is closed at this time.