Recent Posts
Recent Searches
Pages
Finding a Pa Unemployment Service location, can be hard when you are not used to the service, but there are tools that will allow you to find them
Here are some common questions
Could you please send me the address for the unemployment office in Perry County, or Carlisle area of Pennsylvania
or
Can you please tell me the address to the Unemployment Office in Chambersburg thank you.
to find what services you are looking for go to the PA careerlink website and click the right area
https://www.cwds.state.pa.us/cwdsonline/Admin/ManageServiceLocations/SearchServiceLocations.aspx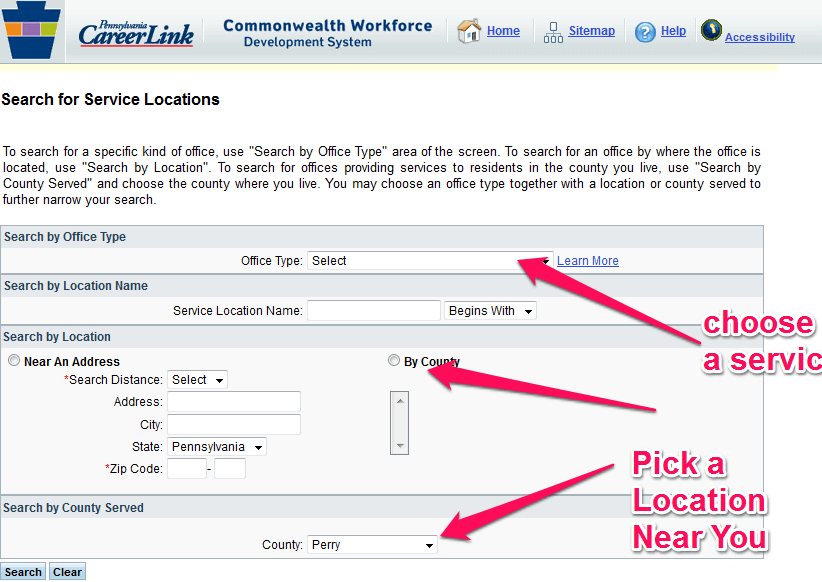 No Comments
No comments yet.
RSS feed for comments on this post.
Sorry, the comment form is closed at this time.