Recent Posts
Recent Searches
Pages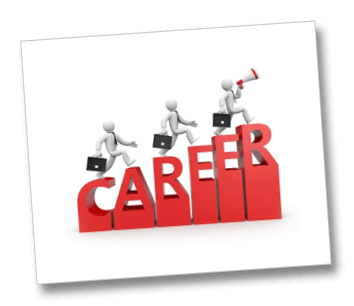 All workers who filed for unemployment benefits after January, 2012, must meet the new Pennsylvania unemployment compensation benefits requirements. If you are new to unemployment benefits or you are used to the previous requirements, you could be in for a nasty surprise. Avoid denials of benefits by understanding what the new requirements are and what you need to do to meet them.
There are three main requirements to qualify for UC benefits in Pennsylvania. Notice these are requirements for workers who already have met the financial criteria for unemployment compensation.
1) You must register with the Pennsylvania Career Link website. Once you are at the PA Career Link website click on "new user" and select "individual seeking services". Follow the instructions and create your personal Keystone ID and password. If you already have a keystone ID and password, login and go to your homepage. Click on "base record" and select "edit". Ensure your profile has your social security number and update all other relevant information.
2) Carry out an active search for work after the second consecutive week you are unemployed.
3) Keep a record of your work search. The PA Department of Labor may request to see this record at any time.
Most of the changes in the new Pennsylvania Unemployment Compensation requirements are focused on the definition of "active search". As far as the Pennsylvania Department of Labor is concerned there are two conditions workers must satisfy to meet the "active search" requirement. The first condition involves workers who have been three to eight consecutive weeks unemployed during their benefit year. These workers must apply to at least two positions a week but are allowed to restrict their job search to positions that offer similar wages and benefits to their previous employment and are within a 45 minute commute. In addition to this workers must also search work by using alternative methods such as attending a job fair, searching online at the Pennsylvania CareerLink system, take a civil service test or use the services of an employment agency.
The second condition applies to workers who have been nine or more consecutive weeks unemployed. According to the new rules these long-term unemployed workers must increase their job search efforts and apply to a minimum of three positions a week and widen their scope to include any suitable work they are capable to perform in order to meet their required number of job requirements during the week.

In accordance with Act 60, changes to UC law are going into effect on Jan. 1, 2013. These changes will affect claimants with an AB date on or after Jan. 6, 2013. Several of these changes will affect a large number of claimants.
Some highlights of the changes:
[ad#jobs]
A claimant now must have a minimum of 18 credit weeks in order to be eligible for any amount of benefits. A credit week is now defined as a week in the base year in which the claimant was paid at least $100, whereas previously it was $50.
The minimum weekly benefit rate is now $70.
A Partial Benefit Credit is equal to 30 percent of the claimant's weekly benefit rate, rather than the previous 40 percent.
49.5 percent of a claimant's total base year wages must be paid in one or more quarters other than the high quarter for a claimant to be eligible for benefits.
For calendar year 2013 – 2019, the maximum weekly benefit rate will hold at $573.
More detailed information on all Act 60 changes will be provided with all Notices of Financial Determinations.
Posted in:
PA Workforce
| |
Comments Off

on 2013 EUC Update for PA unemployment Benefits
If you are unable to get through to the PA Office, they recommend
9. What should I do if I'm unable to get through to the UC service center via telephone? Each UC service center is open from 8 a.m. to 4 p.m. Monday through Friday. Mondays are traditionally a heavy call day. Customers who wish to apply or claim UC benefits are encouraged to file online, or call the UC service center later in the day and later in the week, if possible, when call volume is lighter. During times of high call volume, a call back system may be in place. If you would like a return call, you must enter your Social Security number and the telephone number where you can be reached. Calls are returned from 8 a.m. to 4 p.m. Monday through Friday. The UC service center telephone system utilizes line blocking or caller ID block. Callers who have anonymous call rejection activated on their telephones must deactivate this service to receive return calls from the UC service center.
Or you can find your local office at
Posted in:
Uncategorized
| |
Comments Off

on What to do when you are unable to get through to the PA unemployemnt Office
Finding a Pa Unemployment Service location, can be hard when you are not used to the service, but there are tools that will allow you to find them
Here are some common questions
Could you please send me the address for the unemployment office in Perry County, or Carlisle area of Pennsylvania
or
Can you please tell me the address to the Unemployment Office in Chambersburg thank you.
to find what services you are looking for go to the PA careerlink website and click the right area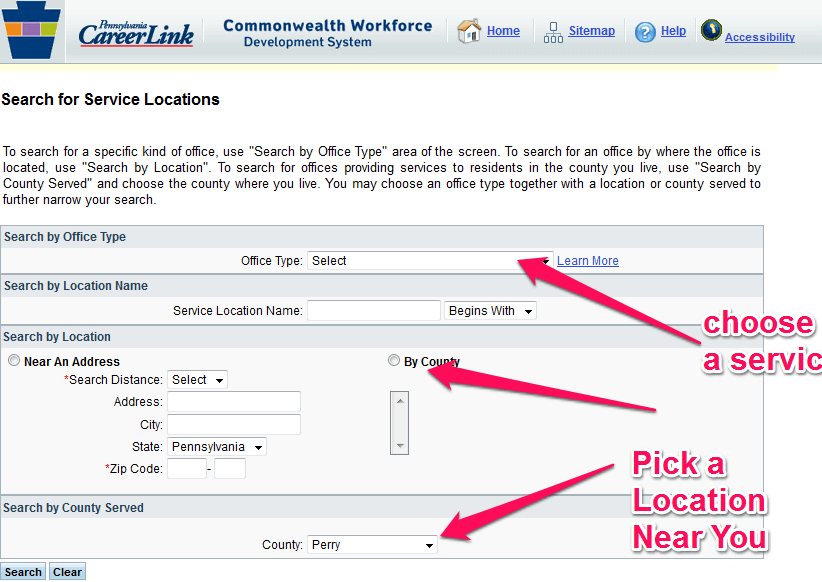 Newer Posts »