Recent Posts
Recent Searches
Pages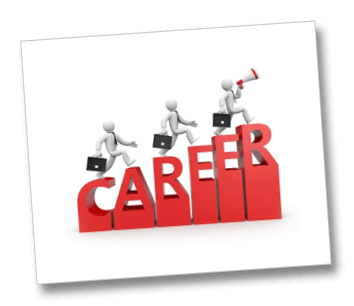 All workers who filed for unemployment benefits after January, 2012, must meet the new Pennsylvania unemployment compensation benefits requirements. If you are new to unemployment benefits or you are used to the previous requirements, you could be in for a nasty surprise. Avoid denials of benefits by understanding what the new requirements are and what you need to do to meet them.
There are three main requirements to qualify for UC benefits in Pennsylvania. Notice these are requirements for workers who already have met the financial criteria for unemployment compensation.
1) You must register with the Pennsylvania Career Link website. Click her to visit the website you must use to register. Once you are at the PA Career Link website click on "new user" and select "individual seeking services". Follow the instructions and create your personal Keystone ID and password. If you already have a keystone ID and password, login and go to your homepage. Click on "base record" and select "edit". Ensure your profile has your social security number and update all other relevant information.
2) Carry out an active search for work after the second consecutive week you are unemployed.
3) Keep a record of your work search. The PA Department of Labor may request to see this record at any time.
Most of the changes in the new Pennsylvania Unemployment Compensation requirements are focused on the definition of "active search". As far as the Pennsylvania Department of Labor is concerned there are two conditions workers must satisfy to meet the "active search" requirement. The first condition involves workers who have been three to eight consecutive weeks unemployed during their benefit year. These workers must apply to at least two positions a week but are allowed to restrict their job search to positions that offer similar wages and benefits to their previous employment and are within a 45 minute commute. In addition to this workers must also search work by using alternative methods such as attending a job fair, searching online at the Pennsylvania CareerLink system, take a civil service test or use the services of an employment agency.
The second condition applies to workers who have been nine or more consecutive weeks unemployed. According to the new rules these long-term unemployed workers must increase their job search efforts and apply to a minimum of three positions a week and widen their scope to include any suitable work they are capable to perform in order to meet their required number of job requirements during the week.
2 Comments
How can I register when the link is dead?

Comment by Gerard Magoc — November 12, 2012 @ 4:09 pm

have you tried this post

https://pa-unemployment-office.com/2012/12/how-to-check-your-claim-status/

Comment by admin — December 19, 2012 @ 5:45 pm
RSS feed for comments on this post.
Sorry, the comment form is closed at this time.