Recent Posts
Recent Searches
Pages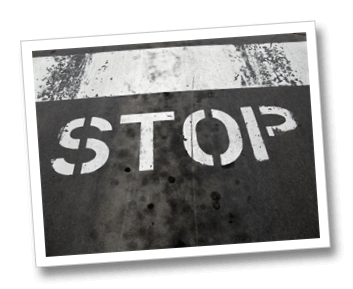 The recent increase in Pennsylvania's unemployment rate qualified the state for a High Unemployment Period in its Extended Benefits program. However, this period is set to end by February 4, 2012. The Emergency Unemployment Compensation program will also end soon, on August 18, 2012, to be precise. Of course, it is possible these programs are further extended. However, if you are currently receiving unemployment benefits or think you may lose your job in the near future, you should familiarize yourself with the Pennsylvania's phase out program for unemployment benefits.
 Emergency Unemployment Compensation Phase Out
Eligibility for EUC benefits will depend on the date you exhaust either your state unemployment insurance benefits or your current tier of EUC benefits. As you probably know, the first program available to Pennsylvania workers is the state's Unemployment Insurance program. The EUC in Pennsylvania is a three tier system: 20 weeks in the first tier, 13 weeks in the second tier and 13 weeks in the third tier. Notice these are maximum weeks of benefits. The number of weeks you qualify for may not be the maximum weeks for each tier.
– Tier 1 of EUC
Only after your exhaust your UI benefits can you apply for EUC benefits. If you exhaust your UI benefits on or before the week ending February 25, 2012, you may apply for tier 1 EUC benefits. This is the first cut-off date for EUC applicants.
– Tier 2 of EUC
You may apply for tier 2 benefits only if you have exhausted your tier 1 benefits by the week ending on March 3, 2012.
– Tier 3 of EUC
You may only apply for tier 3 benefits if you have exhausted your tier 2 benefits on or before the week ending March 3,2012.
This means the last payable week for EUC benefits is August 18, 2012.
Extended Benefits Deadline
The Extended Benefits program has more of a cut-off date than a phase out schedule. Under the current extension of the EB program you could start applying for extended benefits on the week ending on November 12, 2011 and you can continue to receive benefits until February 4, 2012. After February 4, 2012 your extended benefits will stop regardless of whether you have exhausted your benefit weeks or not.
Alternative Benefits
Even if you have exhausted your EUC and EB benefits, you may still qualify for further unemployment benefits. For instance, you may have unpaid benefits left on your state UC claim which were deferred while you were receiving emergency unemployment compensation benefits. You can claim these unpaid weeks through Pennsylvania's Teleclaims system, also known as PAT.
Posted in: Uncategorized | |
Comments Off

on Pennsylvania's Phase Out of Emergency Unemployment Compensation and Extended Benefits
No Comments
No comments yet.
RSS feed for comments on this post.
Sorry, the comment form is closed at this time.