Recent Posts
Recent Searches
Pages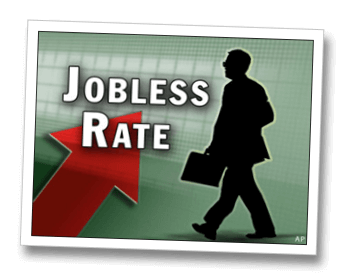 Pennsylvania's unemployment rate during the last few months has provided a complex and sometimes ambiguous view of the work market. If you have been following the news on unemployment during the last few months, you have probably noticed a flurry of confusing reports: some announcing a significant improvement in the employment market while others spelling impending disaster. This article will focus on the unemployment in Pennsylvania and attempt to clarify what the data has to say about the chances unemployed workers in Pennsylvania have to find a job in the near future.
Let's start with the data.
The unemployment rate in Pennsylvania for February was 7.6 percent, the same as January, which was only a tenth of a percent lower than for December.
However, Pennsylvania is generating thousands of new jobs, so why isn't unemployment falling any faster. The answer to that question is closely linked to how the unemployment rate is calculated. Notice that unemployment figures don't count everybody without a job. After all, many people don't work because they don't need to, can't or don't want to. These jobless people are not included in the unemployment figures. However, when the "mood" of the employment market changes it can cause people to change their attitude and start having an effect on the employment numbers.
Last month the labor force increased by more than 6,000 people. This means 6,000 more people were in the business of working or looking for work, so although the number of unemployed dropped by only 3,000, the number of people who found a job in February was much higher. One explanation for this is that many people, encouraged by economic growth, have started looking for work again.
The bad news is that this trend has only started. Unemployment rates are currently artificially low because many workers simply stopped looking for work and therefore were not included in the statistics used to calculate unemployment. According to estimates published by the Department of Labor and Industry of Pennsylvania, the labor force will continue to grow as people who had previously given up on finding a job return to the workforce.
The industries reporting the largest growth are the service sector, which added 8,500 jobs and the professional and business services which added 7,000 new positions. Government jobs were also up by some 2,300 jobs, but still down by 17,800 from February 2011.
Posted in: Uncategorized | |
Comments Off

on Pennsylvania Workforce Grows While Unemployment Holds
No Comments
No comments yet.
RSS feed for comments on this post.
Sorry, the comment form is closed at this time.