Recent Posts
Recent Searches
Pages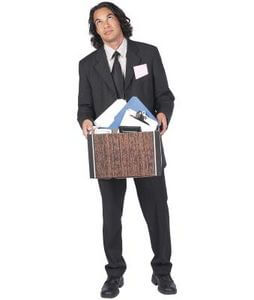 People who stopped filing for unemployment benefits in Pennsylvania because they found a job need to follow a different process than unemployed workers who file for the first time. If you filed for benefits this year but stopped for a time, you may be able to reopen your claim with the Pennsylvania Department of Labor and Industry. This article will discuss some important information you must understand before you reopen your claim and provide clear instruction on how to contact the unemployment office and get your unemployment benefits started as restarted as soon as possible.
Act Quickly
If the reason you stopped filing for unemployment is that you found a job and you are again without employment you should reopen your claim without delay: the first week you are unemployed. This is crucial. If you take to long to reopen your claim you could lose eligibility altogether. On the other hand, if the reason you stopped claiming for unemployment benefits is you were not able to work, because you were sick, in hospital or otherwise not available for work, you should file to reopen your case as soon as you are available.
The Process
Reopening a case may allow you to receive your benefits faster because you may be able to sidestep some of the red tape required to file your initial claim. However, this does not mean you are automatically eligible for benefits. For instance, if you left your job voluntarily, you may no longer qualify for unemployment benefits in Pennsylvania.
Contact Methods
There are three main methods to contact the Department of Labor and Industry of Pennsylvania with reference to reopening your case. You may reapply online by visiting the "new claim link" on the Pennsylvania Department of Labor and Industry website. This should probably be your method of choice to reopen your claim. Reopening a claim online is free and the website is open 24 hours a day, seven days week.
You may also contact the division by phone on 888-313-7284. However the opening hours for this service are seven in the morning to six thirty in the evening (7 a.m to 6:30 pm). Another option is to send the application by snail mail (you can download the document here) or fax I to the unemployment compensation service center you plan to visit.
People who communicate with American Sign Language may also apply over a videophone service from 12 a.m to 4 p.m. by calling 717-704-8474
Posted in:
Uncategorized
| |
Comments Off

on How To Reopen A Claim With The Pennsylvania Unemployment Office
No Comments
No comments yet.
RSS feed for comments on this post.
Sorry, the comment form is closed at this time.