Recent Posts
Recent Searches
Pages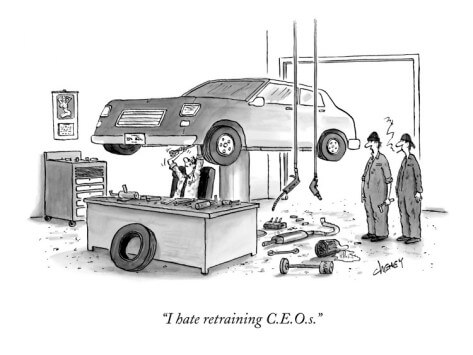 The federal government subsidizes the Pennsylvania unemployment benefits program. For Pennsylvania to continue receiving this subsidy it must abide to federal unemployment program requirements, such as having a worker profiling and reemployment service system. This applies to all states. In Pennsylvania this program is called the Profile Reemployment Program, or PREP. This article will discuss what the Profile Reemployment Program is, how it can help you, and what you must do to benefit from the services it offers.
PREP What is it for?
The Pennsylvania Profile Reemployment Program is designed to spot unemployed workers who are likely to exhaust their benefits before finding a job; and help them receive the training and assistance they need. If you are tagged as an unemployed worker that fits the profile PREP is designed to filter for, you must complete the program and fulfill any requirements set by the program. If you fail to take part in the programs and activities arranged by the PREP program, you may be found ineligible to receive unemployment benefits.
If you are asked to attend a meeting or workshop organized by PREP and you cannot attend, call the Pennsylvania Career Link office listed on the letter you receive and reschedule to a date you are available. Remember that while you are receiving your benefits you are claiming to be willing and able to work, so claiming you are too busy to attend a job search program may jeopardize you benefits claim.
PREP Process
The PREP program has seven service strategies in place to assist Pennsylvania unemployed workers who are at risk of exhausting their unemployment services. These are: 1) PREP Call-In, 2) PA CareerLink System Enrollment, 3) PREP Orientation, 4) Assessment of PREP participants, 5) Supportive Services, 6) Remedial Training and 7) Case Management of Participants.
In 2010 and 2011, 75% of unemployed workers within the selection pool of the program were called in. That number is set to increase for 2012.
Benefits
The main benefit PREP gives unemployed workers is an opportunity to qualify for free work training, learn about relevant workshops and available funding. This allows unemployed workers to improve their resume and increase their chances of finding a job. The program also provides workers with practical methods and techniques which will help them in their job search. The program also ensures all participants are enrolled in the PA CareerLink website, which is a requirement to qualify for unemployment insurance benefits.
Posted in:
Uncategorized
| |
Comments Off

on Pennsylvania Unemployment Benefits: What Is PREP And Why Must I Attend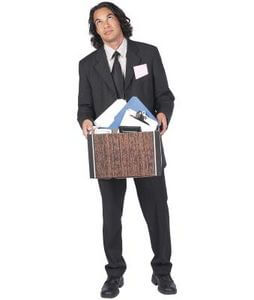 People who stopped filing for unemployment benefits in Pennsylvania because they found a job need to follow a different process than unemployed workers who file for the first time. If you filed for benefits this year but stopped for a time, you may be able to reopen your claim with the Pennsylvania Department of Labor and Industry. This article will discuss some important information you must understand before you reopen your claim and provide clear instruction on how to contact the unemployment office and get your unemployment benefits started as restarted as soon as possible.
Act Quickly
If the reason you stopped filing for unemployment is that you found a job and you are again without employment you should reopen your claim without delay: the first week you are unemployed. This is crucial. If you take to long to reopen your claim you could lose eligibility altogether. On the other hand, if the reason you stopped claiming for unemployment benefits is you were not able to work, because you were sick, in hospital or otherwise not available for work, you should file to reopen your case as soon as you are available.
The Process
Reopening a case may allow you to receive your benefits faster because you may be able to sidestep some of the red tape required to file your initial claim. However, this does not mean you are automatically eligible for benefits. For instance, if you left your job voluntarily, you may no longer qualify for unemployment benefits in Pennsylvania.
Contact Methods
There are three main methods to contact the Department of Labor and Industry of Pennsylvania with reference to reopening your case. You may reapply online by visiting the "new claim link" on the Pennsylvania Department of Labor and Industry website. This should probably be your method of choice to reopen your claim. Reopening a claim online is free and the website is open 24 hours a day, seven days week.
You may also contact the division by phone on 888-313-7284. However the opening hours for this service are seven in the morning to six thirty in the evening (7 a.m to 6:30 pm). Another option is to send the application by snail mail (you can download the document here) or fax I to the unemployment compensation service center you plan to visit.
People who communicate with American Sign Language may also apply over a videophone service from 12 a.m to 4 p.m. by calling 717-704-8474
Posted in:
Uncategorized
| |
Comments Off

on How To Reopen A Claim With The Pennsylvania Unemployment Office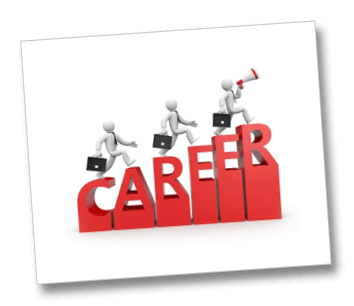 All workers who filed for unemployment benefits after January, 2012, must meet the new Pennsylvania unemployment compensation benefits requirements. If you are new to unemployment benefits or you are used to the previous requirements, you could be in for a nasty surprise. Avoid denials of benefits by understanding what the new requirements are and what you need to do to meet them.
There are three main requirements to qualify for UC benefits in Pennsylvania. Notice these are requirements for workers who already have met the financial criteria for unemployment compensation.
1) You must register with the Pennsylvania Career Link website. Click her to visit the website you must use to register. Once you are at the PA Career Link website click on "new user" and select "individual seeking services". Follow the instructions and create your personal Keystone ID and password. If you already have a keystone ID and password, login and go to your homepage. Click on "base record" and select "edit". Ensure your profile has your social security number and update all other relevant information.
2) Carry out an active search for work after the second consecutive week you are unemployed.
3) Keep a record of your work search. The PA Department of Labor may request to see this record at any time.
Most of the changes in the new Pennsylvania Unemployment Compensation requirements are focused on the definition of "active search". As far as the Pennsylvania Department of Labor is concerned there are two conditions workers must satisfy to meet the "active search" requirement. The first condition involves workers who have been three to eight consecutive weeks unemployed during their benefit year. These workers must apply to at least two positions a week but are allowed to restrict their job search to positions that offer similar wages and benefits to their previous employment and are within a 45 minute commute. In addition to this workers must also search work by using alternative methods such as attending a job fair, searching online at the Pennsylvania CareerLink system, take a civil service test or use the services of an employment agency.
The second condition applies to workers who have been nine or more consecutive weeks unemployed. According to the new rules these long-term unemployed workers must increase their job search efforts and apply to a minimum of three positions a week and widen their scope to include any suitable work they are capable to perform in order to meet their required number of job requirements during the week.
« Older Posts
—
Newer Posts »