Recent Posts
Recent Searches

PA news
Pages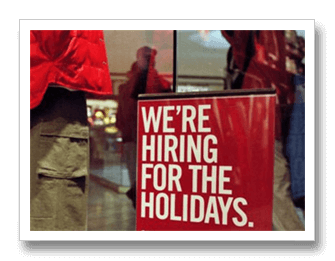 Certain industries, such as tourism, fishing and in certain construction trades are seasonal. This means that even successful businesses must lay of some or all of their employees during the slow season. Take for instance concrete mixing companies. In most parts of the United States concrete mixing plants and related business close down during Winter and lay off most of their workers. However, in Spring these same employees will be rehired. Do these workers need to look for work while they are receiving benefits even though they know they will have a job to return to in Spring? This essentially was the question a Pennsylvania business owner asked us this week:
Some of our employees get laid-off during the Wintertime due to the slowness of our business.  This is purely seasonal; because come Spring, they will be back to work for us.  Our question is:
If our employees are seasonal; when they are laid-off do they have to look for other jobs?  Is there some form or letter that can be sent to say that they are seasonal employees?  Please let us know.
This is an excellent question because searching for a job while you are receiving unemployment benefits is part of Pennsylvania's Unemployment Insurance Active Search for Work requirements. These requirements were changed at the end of the 2011 and unemployed workers must meet new requirements starting from January 2012.
There are three main requirements: register for employment search services with the Pennsylvania Careerlink system within 30 days of filing your application for benefits, search for work every week you file for benefits and keep a record of your work search efforts. In general, if you do not meet one of these requirements you will not be eligible for benefits.
However, there are certain exceptions to these requirements that may be of interest to certain seasonal workers. One of these exceptions applies to workers who have been laid off by their employers due to lack of work but have been told they can return to work within 28 days of their last work day. This means that workers who know they will be without work for less than 29 days do not have to look for another job while they receive benefits. However, seasonal workers who are set to be unemployed for more than 28 days during the slow season must actively search for work or risk the possibility of losing their benefits.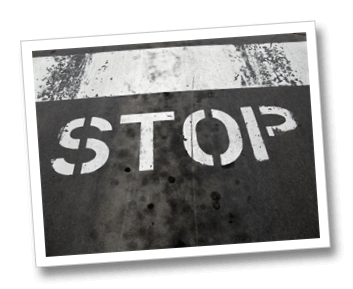 The recent increase in Pennsylvania's unemployment rate qualified the state for a High Unemployment Period in its Extended Benefits program. However, this period is set to end by February 4, 2012. The Emergency Unemployment Compensation program will also end soon, on August 18, 2012, to be precise. Of course, it is possible these programs are further extended. However, if you are currently receiving unemployment benefits or think you may lose your job in the near future, you should familiarize yourself with the Pennsylvania's phase out program for unemployment benefits.
 Emergency Unemployment Compensation Phase Out
Eligibility for EUC benefits will depend on the date you exhaust either your state unemployment insurance benefits or your current tier of EUC benefits. As you probably know, the first program available to Pennsylvania workers is the state's Unemployment Insurance program. The EUC in Pennsylvania is a three tier system: 20 weeks in the first tier, 13 weeks in the second tier and 13 weeks in the third tier. Notice these are maximum weeks of benefits. The number of weeks you qualify for may not be the maximum weeks for each tier.
– Tier 1 of EUC
Only after your exhaust your UI benefits can you apply for EUC benefits. If you exhaust your UI benefits on or before the week ending February 25, 2012, you may apply for tier 1 EUC benefits. This is the first cut-off date for EUC applicants.
– Tier 2 of EUC
You may apply for tier 2 benefits only if you have exhausted your tier 1 benefits by the week ending on March 3, 2012.
– Tier 3 of EUC
You may only apply for tier 3 benefits if you have exhausted your tier 2 benefits on or before the week ending March 3,2012.
This means the last payable week for EUC benefits is August 18, 2012.
Extended Benefits Deadline
The Extended Benefits program has more of a cut-off date than a phase out schedule. Under the current extension of the EB program you could start applying for extended benefits on the week ending on November 12, 2011 and you can continue to receive benefits until February 4, 2012. After February 4, 2012 your extended benefits will stop regardless of whether you have exhausted your benefit weeks or not.
Alternative Benefits
Even if you have exhausted your EUC and EB benefits, you may still qualify for further unemployment benefits. For instance, you may have unpaid benefits left on your state UC claim which were deferred while you were receiving emergency unemployment compensation benefits. You can claim these unpaid weeks through Pennsylvania's Teleclaims system, also known as PAT.
Posted in: Uncategorized | |
Comments Off

on Pennsylvania's Phase Out of Emergency Unemployment Compensation and Extended Benefits
Those who file for UC benefits will be informed as to whether they are financially eligible, which means whether you have earned enough during the time you were working. Once this is determined then the reason why you left the job is examined because it must be through no fault of your own that you are unemployed. If this is the case then you are eligible for weekly benefit payments and to remain so you only have to be prepared and able to accept any work offered to you that is suitable. You may also be required to participate in reemployment services.
Special eligibility rules do apply to those who are employees of schools or other educational service agencies. Please make sure you are entitled to the benefits you receive as overpayment will result in any future benefit to which you are entitled being reduced or perhaps taken away from you until you have repaid the full amount. The Unemployment Compensation Benefit is paid on a weekly basis. If you are eligible for this payment the amount that you qualify to receive is called your Benefit Rate. The weekly Benefit Rate is determined according to the amount you earned while you were employed. The Benefit Rate is calculated using your total gross wages over a period of a year during which the High Quarter (when you earned the highest wages) decides the weekly amount you will receive, the final Benefit Rate will amount to about half of your full-time weekly wage.
If you are not in agreement with the Notice of Financial Determination which will inform you of the benefit rate, you should appeal as soon as possible to the Notice of Financial Determination and ask for a redetermination from the UC Service Center. You may be entitled to have an allowance for a dependant spouse, that is a husband or wife living in your household. This allowance is $5 a week and an additional $3 a week can be added for a dependant child. The child must be an unmarried son or daughter ( under the age of 18 years a step child or an adopted child)
The maximum weekly allowance for dependants is $8. The maximum number of weeks to which you will be entitled for dependants is the same as your benefit entitlement. In addition to the foregoing information we can now make a new service available for the deaf. This is a Videophone Service now in use on Wednesday afternoons from 12.00pm until 4.00pm.
The number is 717-704-8474. There is an interpreter of American Sign Language (ASL) who is state registered and fully qualified working closely with a UC claims representative on hand to make UC services available to deaf applicants by way of Videophone. If you would like to use these services please leave a sign mail message whenever it is convenient to you and we will return your call.
Posted in:
Uncategorized
| |
Comments Off

on Information For Those Who Require Unemployment Compensation (UC) Benefits in Pennsylvania
« Older Posts
—
Newer Posts »